Fort Lauderdale Photographer: Clay Wieland
Fort Lauderdale Native & Fine Art Photographer specializing in: Infrared Photo Art, Wedding Photojournalism, Corporate/Private events, Corporate headshots and Lifestyle/Family portrait sessions. As a lifetime resident in his community of Fort Lauderdale, Clay has been involved in local non-profits, historical preservation and neighborhood/community action for over 3 decades.
If you need a Professional with tried and true experience reach out to Clay to discuss your Photo needs. Clay can be reached on all social media @imagemaker89 or email: claywieland@gmail.com and you can always just give me a call 954-240-8909.
Thanks for visiting my website and have a great day!
Clay
Photographing Fort Lauderdale for over 30 years strong!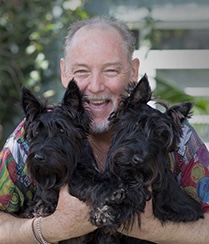 Infraredtography ART
Clay Wieland's passion for infrared photography is rooted in his desire to capture the world in a unique and beautiful way. Through the use of specialized camera equipment and filters, Clay is able to create surreal and ethereal images that reveal a world that is both familiar and mysterious. He seeks to capture the interplay of light and shadow, resulting in images that are both grounded in reality and dreamlike. Clay's goal as an artist is to share his unique vision of the world with others, encouraging viewers to contemplate the beauty and mystery of the world around us. Through his infrared photography, he hopes to inspire a sense of wonder and appreciation for the world in a new light.
Contact Clay for your next photography project