Infrared Art by  Clay H. Wieland Photographer, www.claywielandphotography.com
 I became interested in using the "infrared photography" technique in high school with infrared film.  The original process was very sensitive to light, which is the very nature of the infrared spectrum.  The part of the light spectrum used is referred to as near-infrared to distinguish it from far-infrared, which is the domain of thermal imaging, light is passed through the lens and then through a special filter applied to the camera, which lets the infrared light pass through to the camera, but blocks all or most of the visible light spectrum. The film had to be handled in total darkness at all times.  It was only several years ago that I  re-discovered the infrared technique, however this time it was with a digital image instead of a film image. I converted a digital camera into an infrared camera only, which means that everything I photograph with that camera is  captured with the infrared technique.  I then process the digital image using various software to achieve the final images you see in this  display. I especially like the dark skies and bright white clouds that infrared photography produces in my Art.  I am amazed on how the process effects all types of  foliage giving the leaves a white transparent look.  I wanted to capture some of Fort Lauderdale's local places in a "different light".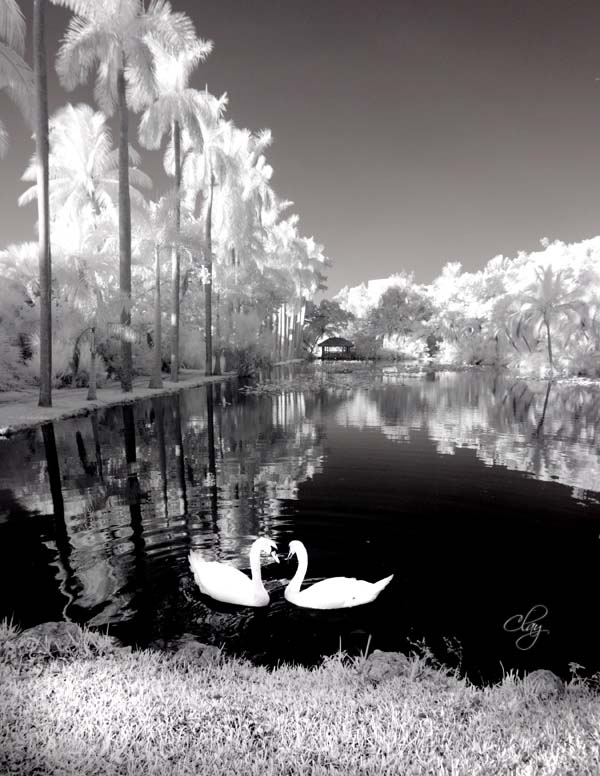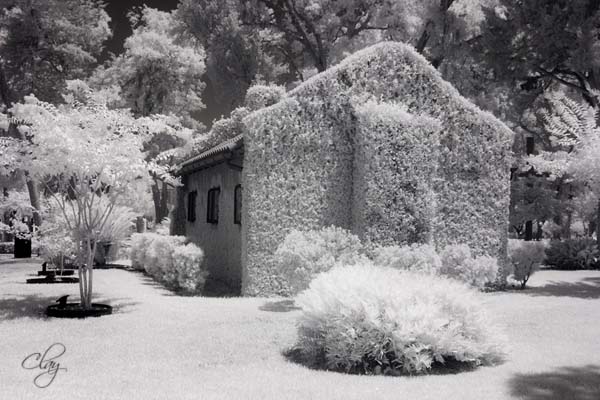 Clay Wieland is a Professional Photographer born and raised in Fort Lauderdale, Florida. He developed a passion for Photography in his High School graphic arts class,  where he learned the basic skills of Photography. Clay continued following his passion during his college years in North Carolina, and upon returning home to Fort Lauderdale, began working in different fields, all related to Photography, ultimately starting his own company Clay Wieland Photography in 1989. Today, Clay is still pursuing his passion for Photography by celebrating 25 years in the business of Professional Photography. His working knowledge of Corporate event photography has allowed Clay to work with many premier Corporations and Non Profit Organizations here in South Florida and Nationwide. Clay has photographed many Weddings here in South Florida and is a preferred Wedding Photographer for the Historic Bonnet House and Stranahan House.   As a Studio Photographer, Clay provides Corporate, Individual and Family Portraits.
He is a trusted Professional with Integrity and Passion for the Art of Photography